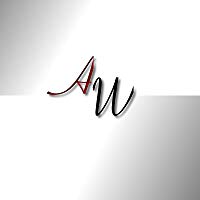 About the Author
Anita Wright has had a fascination with writing since the age of twelve. Though she was born and raised in the Midwest, she has enjoyed life in the South and on the West Coast.

Anita Wright has written several romance novels, which explore the possibilities of finding true love. Recently, she has begun writing about the element of suspense in crime fiction where she combines romance with the excitement of law enforcement and intelligence agencies. CALLAHAN is Anita's debut novel.
"Things like this just don't happen here." At least that's what the citizens of Callahan, Texas used to say.
When Nick Moran, sheriff and divorced father of two, answers a call from emergency dispatch regarding a burning house, he discovers that the fire is an act of arson, and the evidence uncovered in the debris already has the United States government's attention.
Before Nick has the chance to decide what this means for his citizens, government agent Michellin Stone is sent to investigate. She informs Nick that his evidence has ties to a criminal organization, which has intentions of setting up its operation in Callahan—a town with limited law enforcement. What begins as an isolated incident becomes an entanglement of love, greed, and corruption with questionable government involvement. Who can be trusted?
In all of his years as sheriff, Nick has prided himself on working within the boundaries of the law. But when his work causes unwanted attention, Nick has to go outside the law to protect his town and the people he loves.
New Posts
I suppose you could say a novel that takes place in a small town with only one sheriff and a deputy is unrealistic. However, when you consider the possible criminal activity that could occur in such a town, you might...
[
read more
] Posted on
September 6, 2019
See all posts